February 23, 2018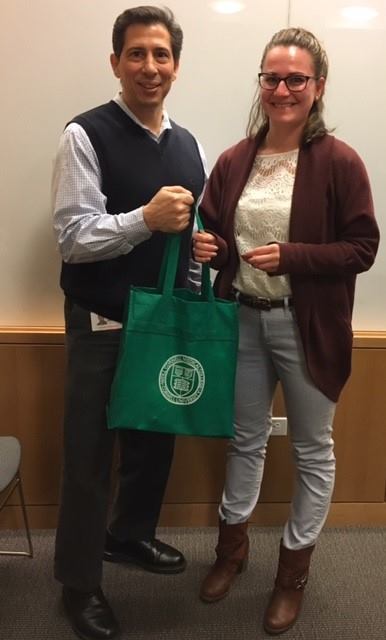 For the tenth year in a row,  we are gearing up to kick off Weill Cornell Medicine's year-long energy savings plan, and need your help to make it happen.
Earth Hour is an initiative by WWF to create awareness about climate change and the power of individuals to create a tangible positive impact on the planet. Every year, millions of people around the world take part in this annual symbolic lights out event on a Saturday night, from 8:30 to 9:30 PM local time. 
Weill Cornell Medicine is joining this event for the tenth consecutive year with its work-day version of Earth Hour on Thursday, March 22 from 2:00 PM to 3:00 PM
.
As a Green Leader, you can help us by signing up colleagues in your area before the events. We'll give you free gifts to hand out and a green shopping bag full of eco-friendly goodies.
Help us break records in attendance again and raise awareness for a sustainable approach at work, school, and home!