April 9, 2019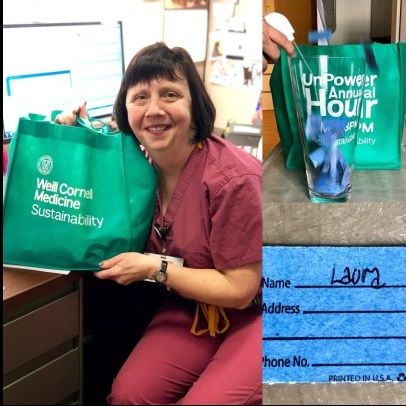 This year's Unpower Hour events were an astounding success!
Thank you very much to all the students, faculty and staff who participated in Unpower Hour and Earth Hour. Several departments organized special events all over campus; where colleagues shared tips on how to save energy and reduce waste, enjoyed snacks, and participated in raffles and trivia. 
This event would not be possible without the donations from Department Administrators to assemble the Green Kits, or without the scores of Green Leaders who volunteer to recruit colleagues in their area.
Check our Facebook page for more details and pictures of this year's events!