June 12, 2020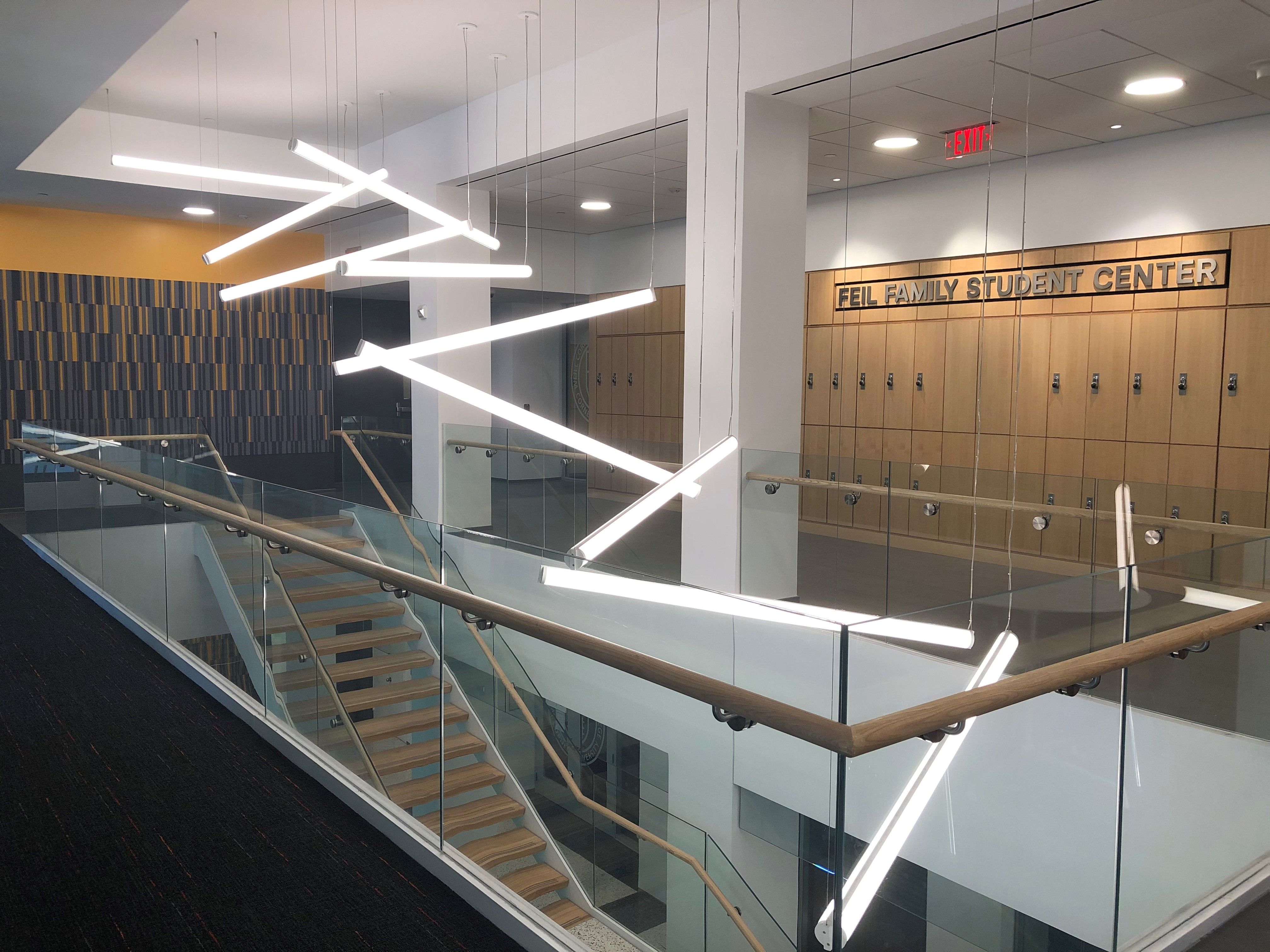 Written by Dominique Dowd
The Feil Student Education Center officially reopened on October 7, 2019 as the second LEED Gold certified project on Weill Cornell's campus. Designed with student comfort and sustainability in mind, this space features floor to ceiling atrium windows for natural lighting, smart rooms for studying or meetings, and eco-friendly furniture and carpet to promote human health.
LEED, which stands for Leadership in Energy and Environmental Design, focuses on the design, construction and operation of buildings that are inclusive of people and the planet. Energy and water conservation are priority areas of focus in the LEED process. By conserving energy, the amount of carbon emissions released into the atmosphere are reduced, thus decreasing the impact on climate change. Buildings account for 65% of carbon emissions in New York City, according to Urban Green Council.
In support of these conservation goals, daylight controls, occupancy sensors and LED bulbs are installed.  Additionally, the display monitors in the classrooms are Energy Star certified. All faucets and toilets are WaterSense, which is an EPA sponsored water conservation product. According to the United States Geological Survey (USGS), the earth has a limited supply of fresh water—only 1% is potable. By incorporating these amenities into the design, water consumption was reduced by 32% and lighting power was reduced by 35%.
Regarding human health, the furniture, paint and floor materials used are low in volatile organic compounds (VOCs), which are chemical particles and fumes that many products release into the air. Most of the materials are Greenguard certified to ensure products are low in VOC emissions. Air flow is consistently replenished with outside air, which is crucial considering the amount of time a student will work in this space. The average person spends 90% of their time indoors; better indoor air quality combined with nontoxic materials promotes healthier working and living environments.
During the construction of the Center, the debris from demolition was tracked and recycled through a waste processing facility. These materials can be reused in future construction projects. At least 50% of construction materials, mostly concrete, were diverted from landfills. Additionally, 20% of the furnishings and furniture used in this space where regionally sourced.  Using regional (within 500 miles) materials reduces the carbon emitted in transport and supports the local economy.
Location also influences the quality of life for commuters and residents through access to amenities and transportation. For the Center, buses and trains are conveniently located nearby, promoting the use of public transportation. Bike racks and commuter showers are also available to support biking to campus as an alternative. Using mass transit or alternate transportation methods reduce carbon emissions and promote human health. In this area, commuters can conveniently access multiple supermarkets, restaurants, churches, hospitals and personal care services. Businesses and services located in a dense area encourages residents to walk to their destination instead of drive. All of these amenities and transportation options combined reduce carbon emissions and prioritize human health for a better quality of life.
Support for the Ed Center project was provided by the Feil family. The project was managed by Jennifer C. McCartt, Associate Campus Architect & Senior Project Manager.