March 26, 2018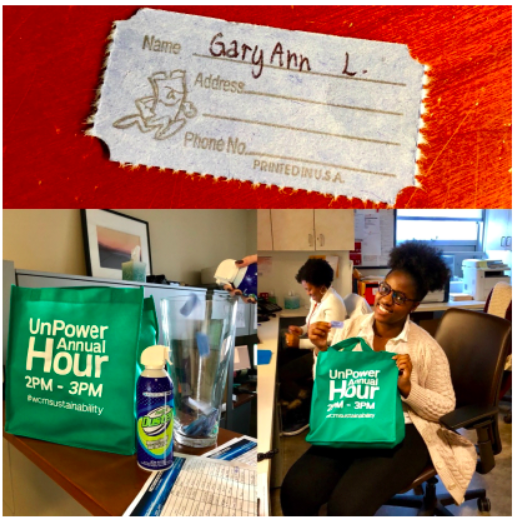 Last week, we celebrated UnPower Hour and Earth Hour for the 10th year in a row. Hundreds of students, faculty and staff from almost every department participated either via Web or by signing up locally with the Green Leaders in each area. The events sparked many conversations on how to be "greener" at home and at work, and how small decisions we make in our daily lives have an impact in the environment and the planet.
This year, our Laboratories all over campus participated en masse, reducing their use of unnecessary lights and equipment, as well as closing fume hoods when not in use. As laboratories account for almost two thirds of the energy consumed by research universities, their participation certainly had an impact. 
Thank you very much to all who took part in these events and very specially to all the Green Leaders who volunteered to recruit their colleagues, host the local raffles and send us live updates and pictures of their peers saving as much energy as possible during the hour.
Head over to our Facebook page to check highlights of the event from different departments and some of this year's raffle winners!