March 22, 2018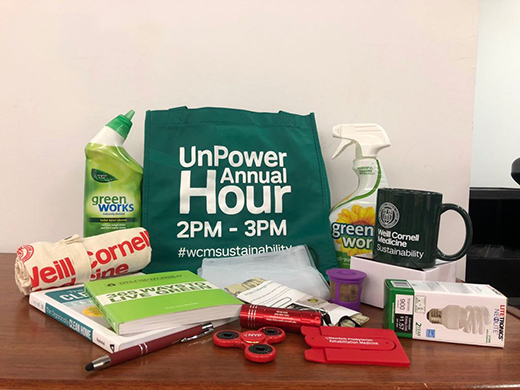 The Weill Cornell UnPower Hour is the official kick-off of our yearlong energy savings plan. For the tenth year in a row Weill Cornell faculty, students, and staff will power down for one hour on Thursday, March 22, from 2:00 PM to 3:00 PM.
Click here to sign up for Unpower Hour and participate in an eco-friendly prize raffle.
During this hour, you and the entire Weill Cornell Community are asked to switch off as many lights as possible, and find appliances and equipment that can be turned off or reduced in usage. The goal is to get our work done with only the resources needed.
Check out the WCM Sustainability Facebook page to see photos and updates from all over the campus- and share your own!