May 2, 2019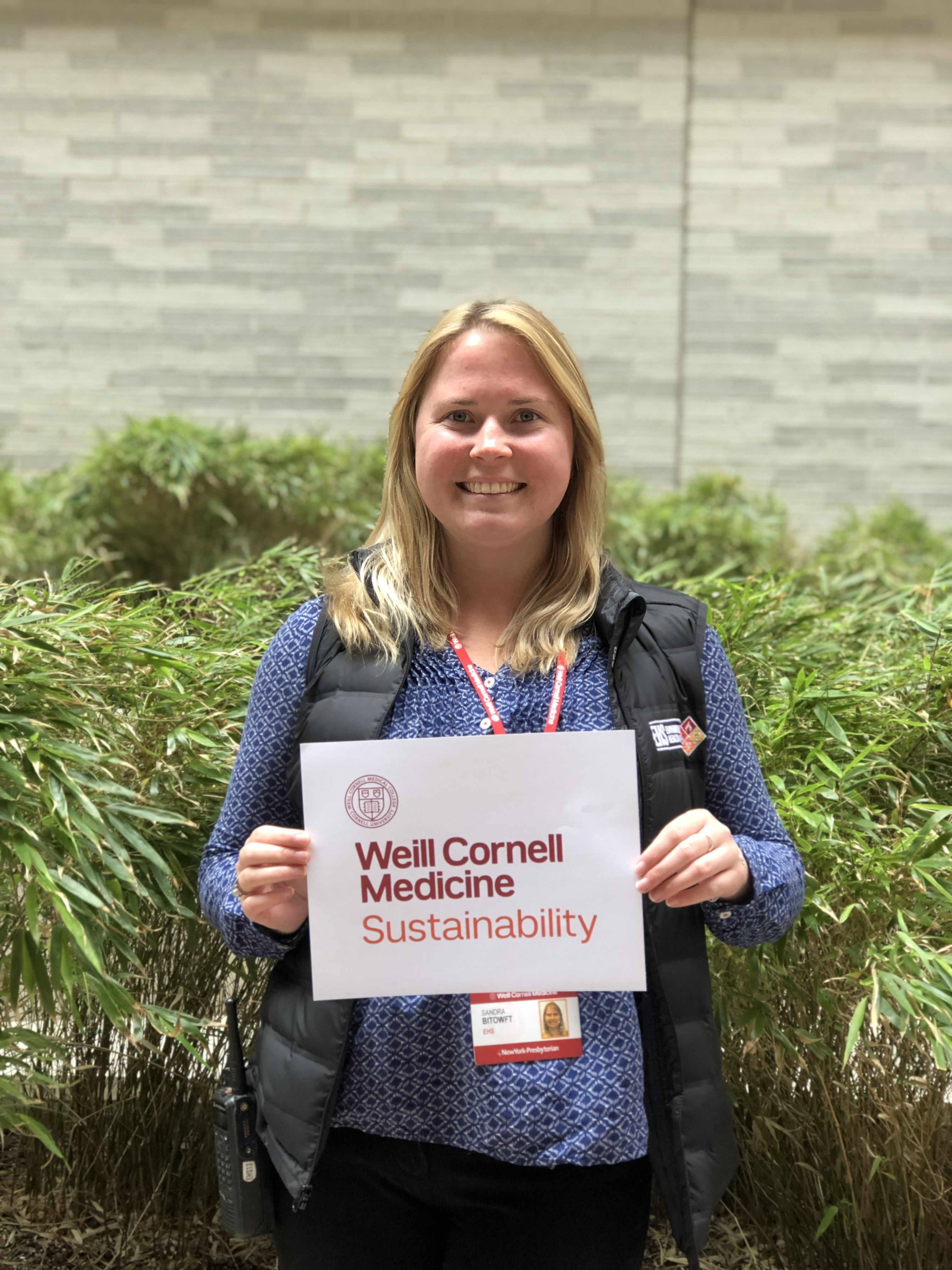 As you know, WCM Unpower Hour was a resounding success this year. We had 20 Green Leaders throughout the institution that ranged from administrative offices, university campus, research labs, the graduate school, and the Burke Medical Reseach Center. 
Unpower Hour 2019 also marked a new individual signup record; as Sandra Bitowft recruited 157 colleagues in several WCM buildings. Sandra is a Safety Advisor for Environmental Health and Safety; and interacting with laboratory safety coordinators, principal investigators, and other research staff is part of her daily tasks. When asked how did she sign up so many participants, she simply said: "I just went up and talked to people". 
Congratulations to Sandra as our Green Leader of the Year 2019 and thank you to all the Green Leaders who make this event happen!